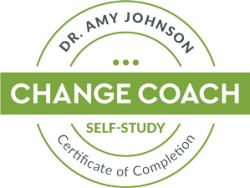 Change Coach
Self-Study Course
The No-Willpower Approach to Change
What is a Change Coach?
A Change Coach knows that all people are healthy, peaceful, and habit-free by nature. Our habits, anxieties, and insecurities are not who we are; actually, they provide feedback showing us when we're caught up in our psychological experience. Realizing that we've been (mis)identified with our thoughts and feelings allows habits, anxiety and unwanted coping mechanisms to fall away. This is why we call our approach the no-willpower approach to change. 
What is Change Coaching?
Most people view unwanted habits, anxiety, and overthinking as personally meaningful problems. To end habits and anxiety, we're taught to do things like dive into our past, change our surroundings to reduce stress, or look out for triggers and events in our lives that seem to play a role. Change Coaches know that habits and anxiety are not disorders and they do not mean anything personally about us. They are healthy, normal functions of the mind that are simply misunderstood. Change Coaches help their clients understand why their mind works the way it does and who we are beyond our psychology. This is why the change that our clients experience is deep and sustainable. When we see through these misunderstandings a new, improved way of living follows.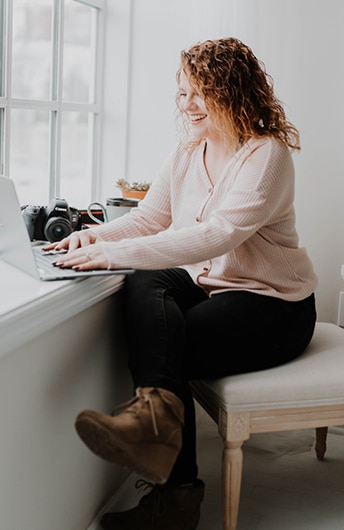 Prospective (Or Future) Coaches
Are you the go-to person friends seek out for advice? Have you been looking for a way to help people, expand your income and work from home? Becoming a Change Coach may be the perfect fit.
Coaches and Therapists
Increase your effectiveness with clients. Traditional therapy has helped scores of people through the years. But what if you can add another (often more effective) way to allow people to move more quickly and effectively from problem to solution?
How Can This Course Benefit You?
Opens up possibilities for a new career
Expands and enhances your current career
Gives you the ability to complete your path of certification
Reveals new insights with continued education
My life changed so much for the better when I began learning from Dr. Amy Johnson, pretty much immediately.
She shares this understanding of the way we work as humans in a way that's so accessible, so deeply grounded and loving. I knew I wanted to share some of this beautiful understanding I've gained with my own clients but I wasn't sure how to do it. I knew I saw things profoundly differently, but felt uncertain how to translate my own understanding into my coaching.
It was such an easy "YES!" for me when I saw that Amy was training coaches, and I'm so grateful for the experience. Not only did my own grounding deepen dramatically, I now have a confidence and ease in sharing this understanding with my clients that feels effortless. It lives in me in a real way. Much of that depth came from the rich conversations, coaching and learning I did with Amy and the amazing group she brought together. If you are looking for a deeper grounding in your own understanding so you can share that with your clients, I can't recommend Dr. Amy Johnson highly enough.
– Michelle Barry Franco
Dr. Amy Johnson is one of those mentors and coaches who has the ability to lead you gracefully and profoundly into a deeper understanding of how life works by grounding your own understanding in a very practical and real way.
With her coach training program, Amy has created a special space in which to explore what it really means to be human and how to bring that understanding to others with greater impact.
Amy brings a wonderful mix of humor, lightness, integrity, compassion, intelligence, and deep understanding to her group and ensures that she is truly there for each and every one of her mentees.
If you are seeking a life-changing mentoring experience, look no further than Amy Johnson's coach training program.
– Lana Bastianutti
I really LOVED this course! After working with my own Change Coach, going through The Little School of Big Change, and reading and watching pretty much anything I could find, I felt like the Change Coach Self-Study Course made the most sense to me and helped me to understand myself better.
It really helped me to laugh at my resistance and zoom out more from my own stuff.
I am finally able to see how I got stuck in the same victim pity party with my issues because they seemed so true and real, I just couldn't see otherwise. But now I can!
Also, I work one-on-one with clients and I want to be able to offer more of what I have seen from taking this course and let go of the feeling that I must fix their issues or the feeling that I'm not doing something right. This course was so valuable!
– JoAnne Young
Dr. Amy Johnson
Amy Johnson, PhD is a psychologist, coach, author, and speaker who shares a groundbreaking new approach that helps people find true, lasting freedom from unwanted habits via insight rather than …
FULL BIO
Michael Neill
Michael Neill is an internationally renowned transformative teacher, author, broadcaster, and speaker, described as having the unique ability to "blend the sacred with the profane". The inside-out understanding …
FULL BIO
Dr. Bill Pettit
Dr. Pettit had shared the Three Principles within his psychiatric practice for more than 35 years at the time of his retirement from clinical psychiatry in 2018. Bill was mentored personally for over 26 years …
FULL BIO
John Flaherty
John Flaherty BA (Hons), M.Sc., is an internationally recognized Life guide, author, and a respected leader in the field of addiction recovery. His groundbreaking book Addiction Unplugged: How To Be …
FULL BIO
Dr. Mark Howard
Mark Howard is a licensed psychologist who struggled for most of his early life with the same things. He finally decided to start searching for a way to live in happiness and peace of mind rather than with anger …
FULL BIO
Mavis Karn
Mavis Karn, LSW, MA, is in private practice offering coaching, counseling, teaching, education, and consulting services. Mavis's honesty and humble "true north" understanding of the inborn potential …
FULL BIO
I knew within a few weeks of having gone through the Little School of Big Change and watching my major depression fall away, that I was ready for a deeper understanding.
Training with Amy, you also become a part of life-long family. I recommend the Change Coach training program with great respect, honor, and immeasurable gratitude!
– Dave Fry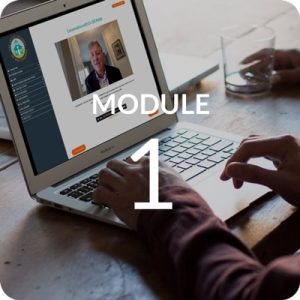 LSBC Self-Study Curriculum
We've been led to believe that change is up to us. When we're struggling with an unwanted habit or an issue like anxiety, depression, or excessive worry, willpower-based approaches such as reframing our thoughts, going into the past, or changing something in the world around us are where we've been taught to turn. Those willpower-based methods don't work long-term, and the LSBC Self-study shows you exactly why. In the first 12 video lessons, you'll begin to clear up universal misunderstandings about how our mind works that have kept us feeling stuck. As these misunderstandings are cleared up, you'll see that your nature is to live free of destructive habits and suffering.
The next 10 videos take you on an even deeper dive into who you are beyond your habits, psychology, and experiences. You'll have access to additional video lessons, animations, and conversations with best-selling authors and change specialists as they teach how change happens effortlessly once we see the simple way our experience works. You'll see how insight–simple shifts in our understanding–underlie all change.
Change Coach Self-Study Course Curriculum
Once you have the foundation taught in the LSBC Self-Study, the Change Coach curriculum shows you exactly how to use your new understanding to coach others. In 12 detailed video lessons, you'll see how Change Coaching looks in practice, and you'll have a solid foundation from which to begin supporting people yourself.
Change Coach Self-Study Training Materials
Beyond the video lessons in the Change Coach Self-Study Curriculum, you'll find extensive training materials to help you deepen your skills as a coach. These training materials include coaching session demonstrations with full debriefs, talks from experts who have coached for decades, business-building basics and more. You'll have everything you need to begin practicing your coaching skills right away.
Your investment in this course gives you lifetime access to all of our lessons, including updated content as it's created, and a money-back guarantee.
With Student
Access Plus
EXCLUSIVE MEMBER PRICE:
$1750
With a Student Access Plus subscription.
Learn more.
Payment
Plan
PAY 4 PAYMENTS OF:
$635
1st payment of $635 is due today.
2nd payment is due a month from today
3rd payment is due two months from today
4th payment is due three months from today
*As part of our commitment to a diverse community, we award partial scholarships to members of the BIPOC and LGBTQ+ community who are interested in becoming Change Coaches. Please contact support@dramyjohnson.com for an application.
Is the Change Coach Self-Study Course for experienced coaches or people who have never coached?
Both! The Change Coach Self-Study Course is the perfect starter course if you've never coached and you want to get a solid feel for how Change Coaching works. It's also perfect if you have worked as a coach, counselor, therapist, or other practitioner and want to learn more about working with people using the No-Willpower understanding Dr. Amy teaches.
Will I be able to start coaching right away?
Yes! We encourage you to begin having coaching conversations with people anytime. The Change Coach Self-Study Course will give you a foundation that will allow you to know what to look for and where to point any client with any issue.
Of course, professional coaches are always continuing their education and training and improving their craft. This is not the only training you will have as a professional coach, but it does provide a foundation from which to begin working with people right away.
Which issues will I be better able to address once I take this course?
Many of the examples I use are around habits, anxiety, insecurity, and other ways humans feel "stuck." But the understanding you'll be grounded in through this training can help anyone with any challenge they may be going through.
Can I become certified from the Self-Study Course?
No, only going through the 6-month live Change Coach Training Program makes you eligible for certification. However, the cost of the Self-Study Course can be applied toward your tuition for the 2023 Change Coach Training Program. This basically makes the Self-Study Course free if you decide to enroll in the 6-month live training. You can learn more about the 6-month course here.
You will, however, receive a Certificate of Completion after completing the Change Coach Self-Study Course.
The Little School of Big Change
Discover the core of our teachings through easy-to-grasp video lessons; 12 of which introduce you to this ground-breaking method of change, then 7 additional, more advanced videos that give you a deeper understanding of our No-Willpower method of change.
The Change Coach Training
The Change Coach training materials show you how to use the No-Willpower understanding you were introduced to in The Little School of Big Change to support others. The Change Coach Training includes 12 lessons delivered by Dr. Amy and our expert faculty, 6 full-length coaching demos with real clients, each one explained and debriefed, talks from expert practitioners, and tips on how to build your coaching business. As you see this method in action, you will clearly see how you can support others in becoming free of unwanted habits, anxiety, insecurity, and any issues that hold them back.
Note: Each course provides lifetime access to all lessons, including new content.