Are you ready for a BRAND NEW experience of the holidays?
What if your holidays could be free of
over-eating, over-drinking, or over-spending?
It may look like the holiday season is a stressful time of year. It can look like our family triggers us, or
like stress, pressure, and overwhelm are just part of the holidays.
And what if the unique challenges of the 2020 Holiday Season, such as…
Making difficult decisions about gathering with family and friends
Inability to participate in other holiday traditions
Dealing with loneliness and other emotions
Health and financial anxiety due to Covid that are highlighted at the holidays
Handling differing opinions about politics and other highly charged issues
…don't have to ruin the holidays? 
What if these issues can be navigated with ease and grace?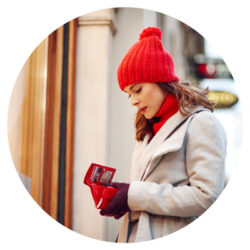 What if none of that is actually true?
What if the holidays aren't stressful at all?
View the first video for FREE in my 6-part video series
In this 6-part video course, we'll explore concerns that traditionally come up around the holidays PLUS brand new content for the unique 2020 holiday season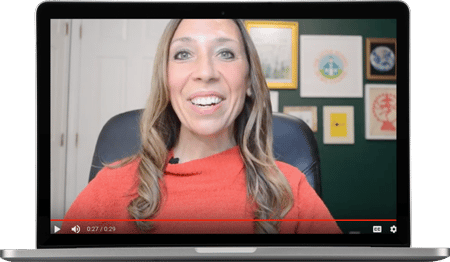 You'll hear how I used to stress, binge eat, and numb myself through December, only to spend January trying to undo it all. Until I found a better way…
You'll learn how conditioned our consumption is, and see that what we're trying to escape isn't even real.
You'll come to understand the distinction between living in concepts and ideas, versus living in life.
Plus TWO bonus videos addressing 2020 holiday topics like travel, navigating political disagreements, financial and health anxiety, finding new ways to connect with loved ones…just to name a few.
And so much more!

"I rediscovered the peace that I've always had within me... I still get caught up in my thinking but the world is a much more beautiful, peaceful place to live in now that I know how my experience of it is created."
—Kayla Dziwulski

"I don't feel the same need to rush in and try and 'fix' every situation when I'm upset or if someone around me is upset. I'm seeing in the most wonderful way that when I allow myself and others some space before jumping in to figure it out in the heat of the moment that solutions to problems naturally arise or there's nothing that needs to be done. It's pretty amazing - so grateful."
—Linda Fennell

"Amy led me through this understanding in a very simple and accessible way. Not only did I have many great insights, but I saw tangible results in the way I now approach my unwanted habits."
—Routh Chadwick