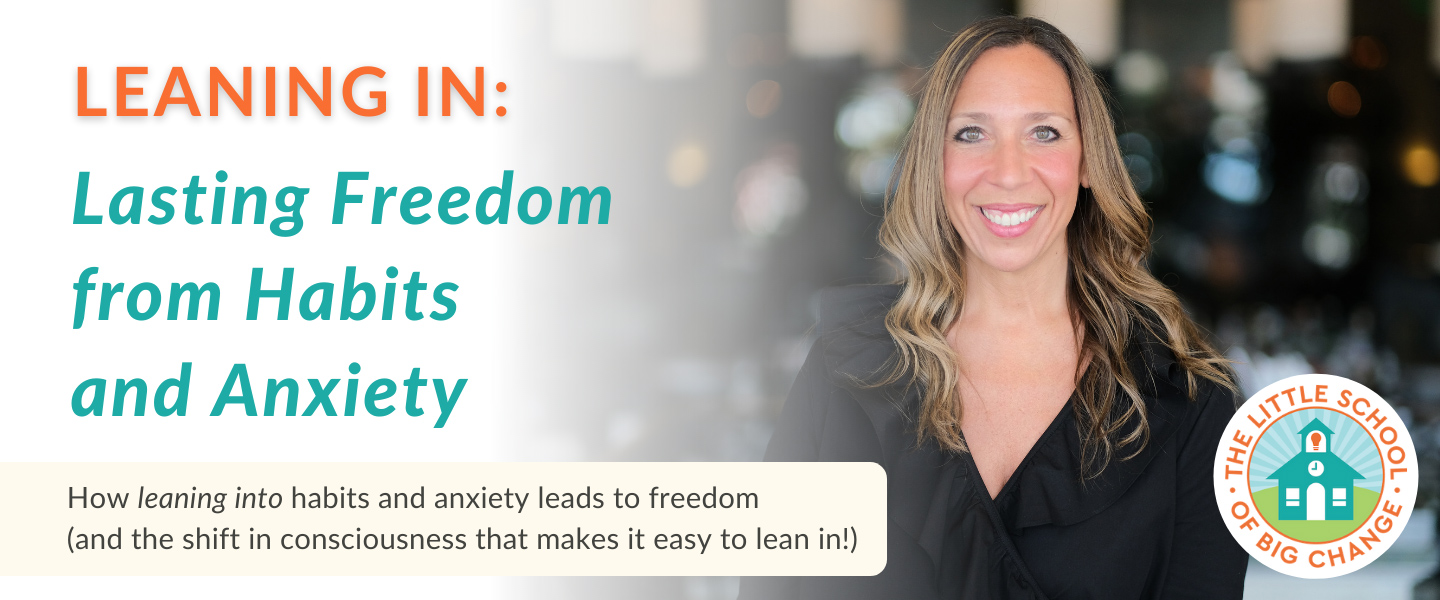 In this webinar, I'll share how:

Resistance happens automatically, why it happens, and how it ends

Resistance keeps habitual conditioning alive, and how a shift in consciousness allows for nonresistance

Habits and anxiety are not "yours" and they have nothing to do with you

Change and freedom won't look anything like you think and the less you think you know, the easier things change

Zooming way in to see what this experience called "my habit" or "my anxiety" is really made of
The webinar will be 75 minutes long and will include time for live coaching and questions.
If you would like to be coached around your habit or anxiety live on the webinar, please send a 3-5 line description of what you're struggling with to support@dramyjohnson.com
The webinar recording will be sent to everyone who registers
About Amy
Amy Johnson, PhD is a psychologist, coach, author, and speaker who shares a groundbreaking new approach that helps people find true, lasting freedom from unwanted habits via insight rather than willpower.
She is the author of Just a Thought: A No-Willpower Approach to End Self-Doubt and Make Peace with your Mind, The Little Book of Big Change: The No-Willpower Approach to Breaking Any Habit, and Being Human. (2021). In 2017 she opened The Little School of Big Change, an online school that has helped thousands of people find freedom from anxiety and habits and live a more peaceful life.
Amy also shares the no-willpower approach in her top-rated podcast, Changeable, and she's trained over 70 coaches in her Change Coach Training Program. She has been a regularly featured expert on The Steve Harvey Show and Oprah.com, as well as in The Wall Street Journal and Self magazine.