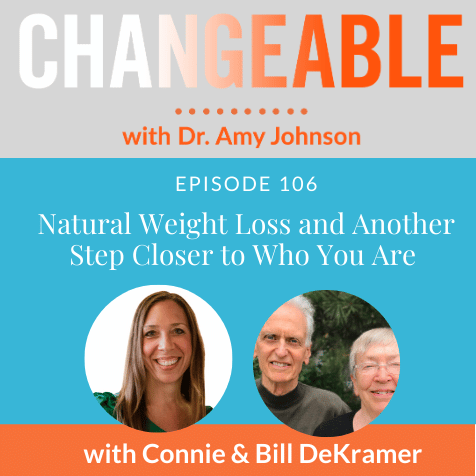 Connie and Bill DeKramer are two incredible coaches who love health and healthy cooking. They've been supporting people through food and health for a long time. 
And, they've been on their own spiritual path for many years in a variety of ways. In the past several years and especially since coming across the New Paradigm, their work has changed in remarkable ways. 
In this episode, Connie and Bill share what they've seen over the years and how, even after decades of studying with gurus and spending hours per day in meditation, they found so much new and fresh in the Three Principles understanding. 
They share how their business has changed and how their work with clients works now. Connie shares how their clients lose weight naturally now that weight loss and food are secondary in their conversations. 
I love these two and I had a great time talking with them. They are both full of so much wisdom. Enjoy this conversation!

If you'd like to see more about Connie and Bill's online course or private coaching, you can see their natural health website here: https://amazinghealtheffortlessly.com/
And Bill's coaching website here: https://billdekramer.com/
Podcast: Play in new window | Download (Duration: 41:10 — 37.7MB)