Sometimes a quote just speaks to you.  This is one of those for me.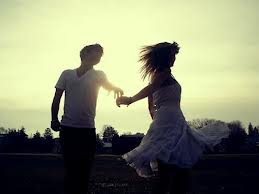 "When you die, God and the Angels will hold you accountable for all the pleasures you were allowed in life that you denied yourself."  –Roger Housden
I've read this over and over. I sound like Meg Ryan in that famous diner scene in When Harry Met Sally.
Yes. YES. Yes. I so believe this is the point of it all.
Not the "hold you accountable" part….well, not in any kind of literal way that has anything at all to do with punishment or shame or "you were wrong".
But that…yes, yes…it's supposed to be pleasure-filled.
Pleasure-filled. Not así así with spikes of pleasure here and there.
Not work-filled with pleasure on the weekends, and not a lot of hard work for a few decades so you can experience pleasure later.
Pleasure-filled.
Given that, aren't you grateful that pleasure comes from within? If pleasure was actually about having the perfect job, man, climate, body, this would be hard. Almost impossible, don't you think?
Thank God that's not the case.