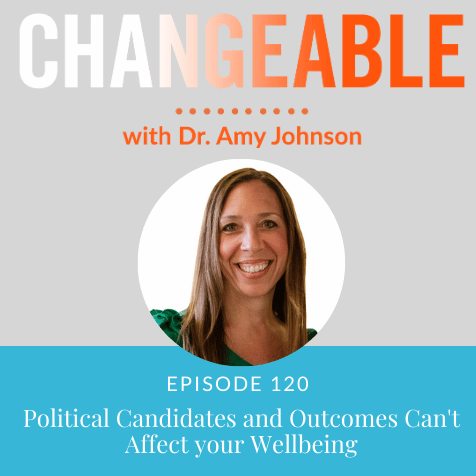 Politicians do not determine our overall level of wellbeing. Policies and practices, while very important in a macro sense, do not determine what we feel in a micro sense. 
In this episode, we'll explore that macro-micro distinction. When we look out to the macro and think it affects the micro, we suffer. That suffering is our wake up call, showing us what our mind is doing. 
I'll share how I've done this many times around sharing this New Paradigm with the world. When I look at the macro, it looks hard and hopeless and I share less. But when I look to what is right in front of me–or even right within me–I am much more able to impact things at a macro level. 
Podcast: Play in new window | Download (Duration: 28:27 — 26.0MB)