A listener asks:  "My family and work colleagues describe me as a 'speedy' person and many times I get asked to chill out or calm down. I try to calm myself but I'm still not getting to the root reason why I can't seem to slow myself down!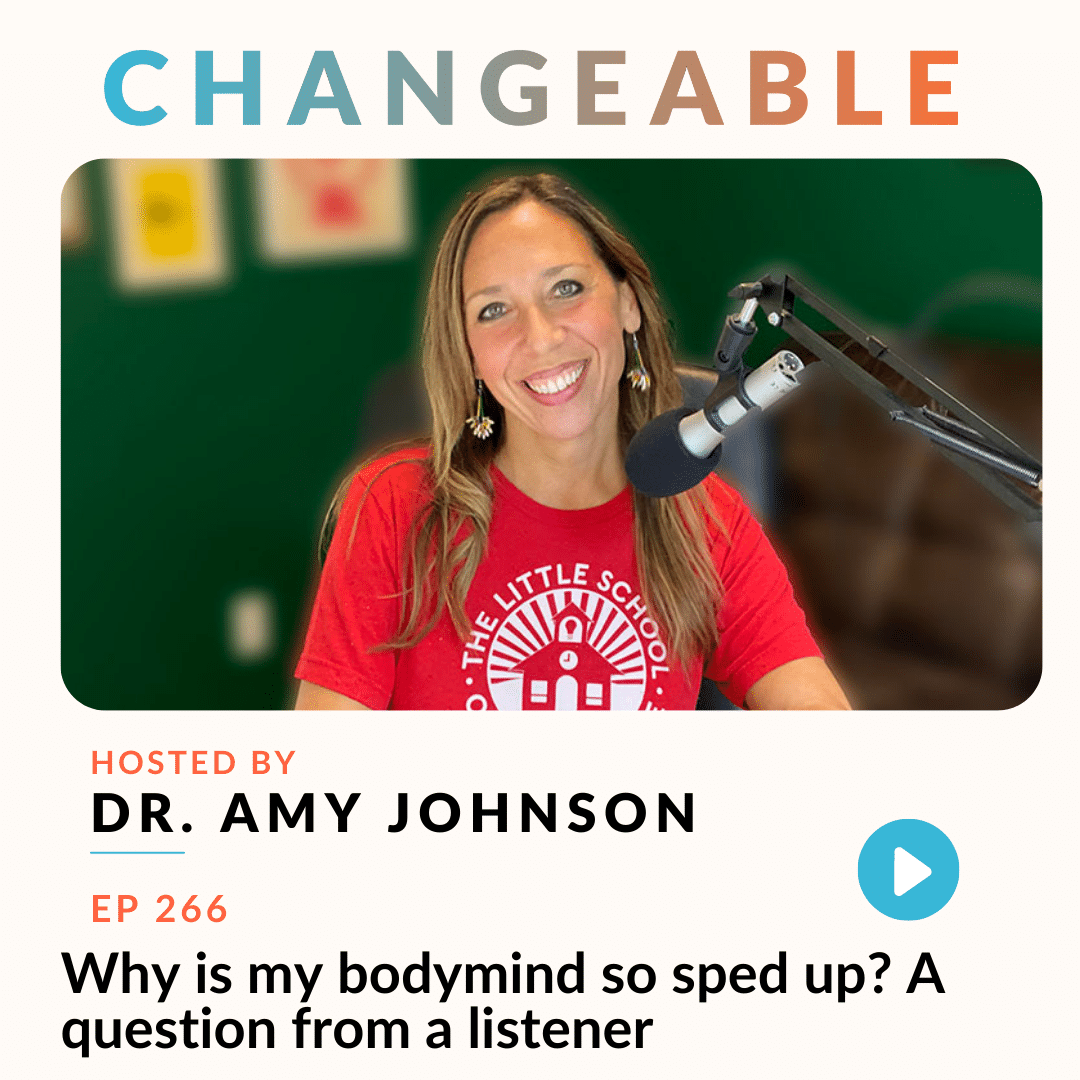 …I'm wondering if I am avoiding something by not being able to slow myself down enough to feel my own peace?"
I love these questions! In this episode, we'll look at our unique bodymind "speed", root causes for that speed, what might be avoided by remaining sped up, and a lot more. 
***
The Little School of Big Change begins on September 11th. I hope you'll join us for 6 weeks of insights! Enroll at https://www.thelittleschoolofbigchange.com
Podcast: Play in new window | Download (Duration: 33:02 — 30.3MB)